Welcome to Lemhi Puppies!
Current Available Puppies
Click Here to sign up for New Litter Updates
Business Hours:
Mon-Sat: 7AM – 5PM
Sun: Closed – calls will be returned Monday or ASAP.
Lemhi Puppies, located in the Lemhi Valley of Idaho at the foot of the Beaverhead Mountains, breeds healthy and happy puppies of various breeds, including Goldendoodles, Havapoos, Cavapoos, Samoyeds and AKC Golden Retriever puppies.
We love dogs, and we love finding great homes for our puppies. If you're thinking about adopting a puppy, take a look at those we have available for adoption. You can also Contact Us — just leave a message if we don't answer right away as we're probably outside playing with the puppies!
NATIONWIDE SHIPPING AVAILABLE!
All of our puppies come with the following: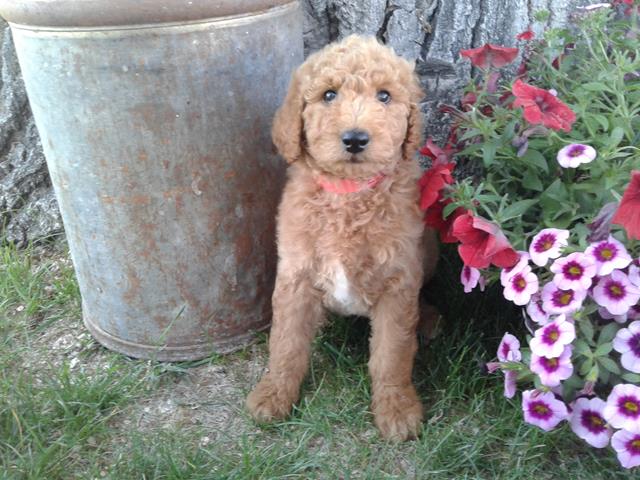 Limited AKC registration (for purebreeds)
Vet examination and health certificate
Medical Record
Vaccinations and deworming
1-year health guarantee
---
TESTIMONIALS
Read our Testimonials from our previous clients here.
POLICIES
Info about deposits, shipping, our health guarantee, etc.
CONTACT
If you have any questions, please Contact Us.
Feel free to explore the rest of our site and hopefully become more aware and confident that everyone at Lemhi Puppies is here to offer you the best puppies possible.
Testimonials
Bert is such a great dog. He is learning a lot and getting along with everyone, he is so smart and just great around our kids.
–Sunny T.
Pippin's a pretty happy girl, and we're a really blessed family to have this little one in our lives. Thanks again for entrusting this beautiful puppy to our family.
–The Kreyciks
Griz is 7 months old now and we love him very much. He is a very well behaved puppy and a total people person. Our friends know they have to tell Griz Hello; as long as they do he's fine… Thanks again for Griz. My husband and I would buy another retriever from you!
–Destra
We bought Pansy from you on Valentine's day and our little girl is just lovely! We're sooo happy with her and she is getting settled with our family right on schedule. We have a series of steps to her cage in the basement and she has already mastered the stairs and the cage entry/exit. She is very smart and listens to commands like the champ she is. We will call on you again if we require another Golden. Thank you!

–Charles E.
Luke, the owner of Lemhi Puppies, is a great guy that's always willing to answer questions and help you find the right puppy. Highly recommended.

–Eric S.
I bought a 8wk old Samoyed puppy ( formerly Amber ) from Lemhi Puppies and had a great experience. The puppy was so adorable when we first saw her when we picked her up at the airport. We live in Houston Tx so Luke was able to make arrangements to have her delivered to us. Luke is very helpful and patient with any questions that I have. I received the puppy with all health records from the veterinarian and necessary paper work to have her register. I would highly recommend Lemhi Puppies and will buy from them again! Thank you for everything Luke!

–Jodi